Donald Trump Jr has incurred a torrent of criticism for selling T-shirts mocking the death of cinematographer Halyna Hutchins after she was accidentally shot by Alec Baldwin on set last week.
The T-shirts, which are emblazoned with the words 'guns don't kill people, Alec Baldwin kills people', are being flogged on Trump Jr's website for $27.99.
It comes after Baldwin, 63, who has long been an outspoken advocate for gun control in the US, killed the cinematographer when he discharged a prop gun on the set of his new movie 'Rust'.
Trump Jr released the shirts via an Instagram story yesterday, urging his followers to 'get yours now' before posting a photoshopped image of Baldwin wearing the t-shirt.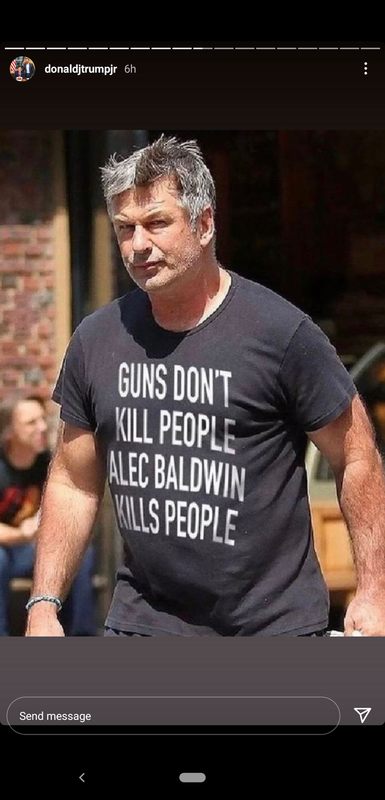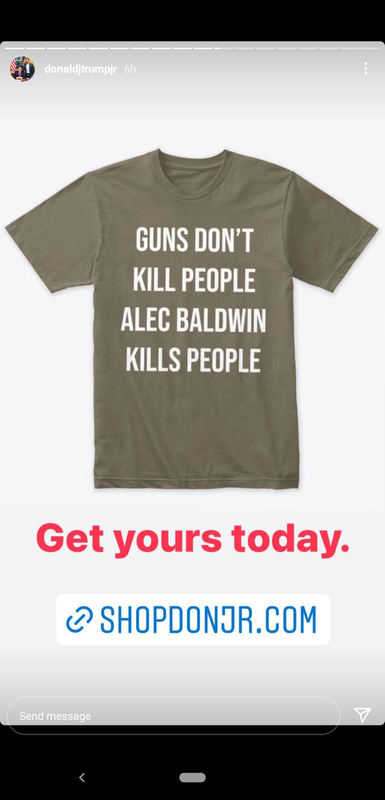 Source: The Daily Mail