The following video is not from Ukraine…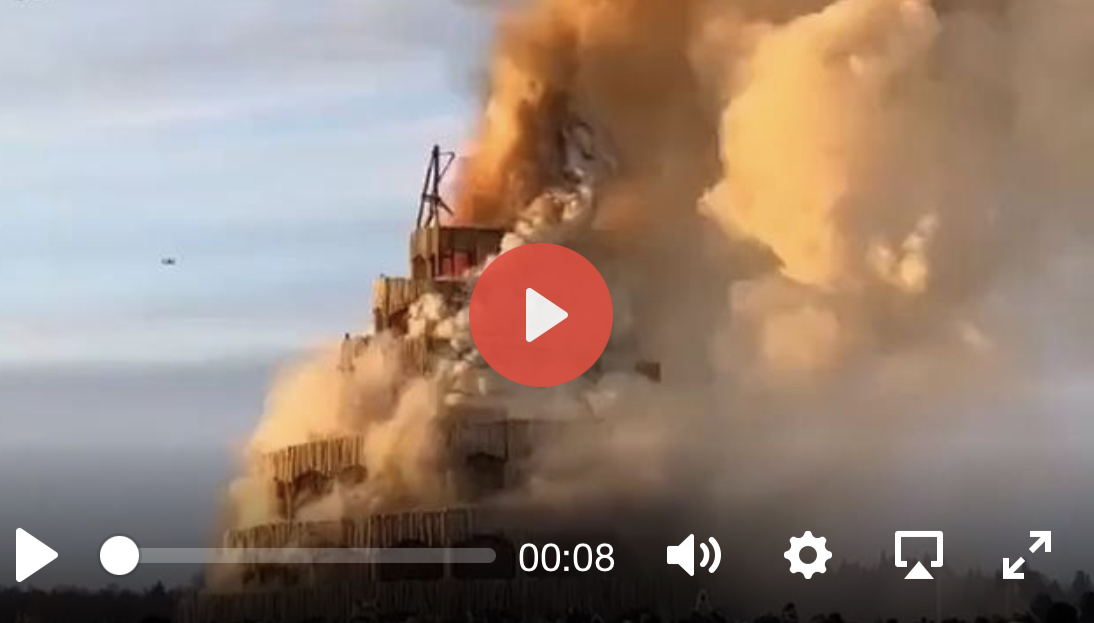 In the art park "Nikola-Lenivets" in the Kaluga region, Russia, they burned the "Tower of Babel" – the symbol of the current Pancake Day, as conceived by artists. The 23-meter art object was made of wooden pallets, shavings, straw.
Last year a huge figure of a crown-an ogre was burned here.
"We want it to be an event that brings people together and helps them get through what's going on in the world. We have to adjust the program – now there is no place for frivolous fun. This year, Pancake Day is not a holiday, not a joyful carnival, but an artistic statement," said Ivan Polissky, managing partner of the park.
The tradition of burning art objects appeared in Nikola-Lenivets in 2001. This year, a 22-meter wooden art object, the Tower of Babel, designed by architect Yekaterina Polyakova, was burned on Maslenitsa. 
According to the biblical tradition, after the Flood, humanity was one people speaking the same language. People decided to build the city of Babylon and build a tower to heaven. In order to pacify the pride of people, God made them speak different languages, because of which people could not complete the tower, as they no longer understood each other.
"It so happened that that very Tower of Babel was never completed because of the discord between people and entire nations. The current one, which we are collecting for Maslenitsa in Nikola-Lenivets, serves as a modern symbol of such disunity, " Interior+Design online publication quotes architect Polyakova as saying.