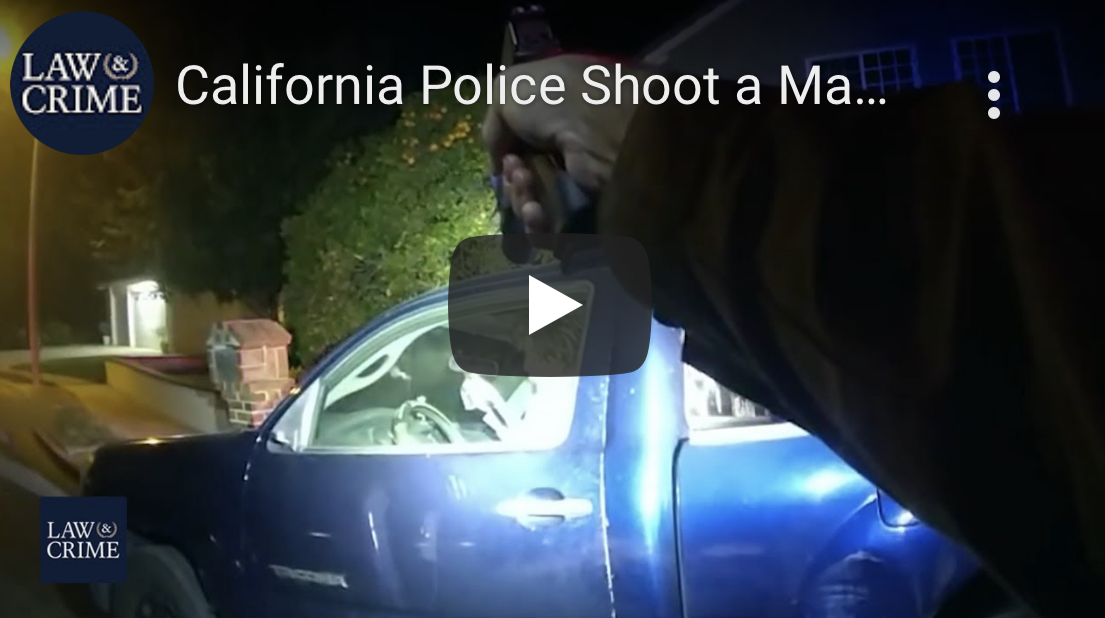 The Orange County Sheriff's Office in California released a new video Tuesday showing deputies shooting a man after he attempted to approach them with a knife in hand.
The footage further shows the negotiation process between the deputies and 23-year-old Hunter Tice, a native of Mission Viejo.
It all started on the night of February 9, 2022, when officers responded to a call from a woman reporting an intoxicated man who was hitting several parked cars with his truck in a Lake Forest neighborhood.
When officers arrived on the scene, they found the young man sitting in the driver's seat of the truck, clutching a knife pointed at himself. As this was a sensitive situation where the suspect appeared to be willing to commit a self-injurious act, officers began negotiations with him, asking him numerous times to drop the knife and get out of the car.
After several tense minutes, around 2:45 a.m. Tice finally agreed to leave his vehicle, but with the knife still in his hand. After leaving the vehicle and with the knife pointed at the officers, he made feints of approaching them, to which the officers responded by firing several shots at the suspect.
Tice was seriously wounded after the shots were fired. Officers and, later, Orange County Fire Authority paramedics began CPR, but it was too late. Tice was transported to a hospital but no one there could do anything to save his life. At 10 a.m. he was pronounced dead at the local hospital.
Following protocol, the investigation into the shooting will be conducted by the Orange County District Attorney's Office.